With many of you already (wisely!) planning your wedding reception, banquet, corporate outing or other special events for this fall, we're often asked to suggest not only a memorable catering menu but also a great Grand Rapids catering venue that's especially appropriate for an autumn affair.
Our first recommendation? Check out the Venues page at our Catered Creations website, where we list no fewer than three dozen venues located in Grand Rapids or the Grand Rapids area. The city and region are perfect for both hosts and guests alike seeking to enjoy west Michigan's glorious fall! We've catered many a successful special event at them all and can assure you that each one makes for an attractive venue for your wedding, corporate outing, reception or party.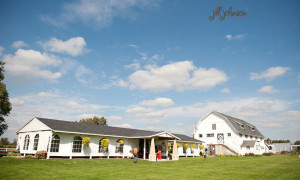 But where to begin your quest for a grand venue this autumn? We'll suggest Post Family Farm in nearby Hudsonville, Michigan. This location offers a beautiful private setting with an equally beautiful waterfall site with adjacent pavilion. Imagine the fall colors! The site accommodates up to 200 guests inside the historic 1915 barn's rustic walls or up to 800 guests at their Waterfall Site. It's a perfect setting for any size banquet, reception or wedding.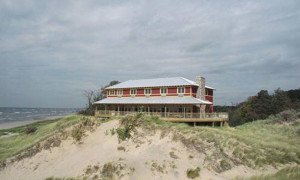 Another great choice for your fall event is the Loeks Retreat Center at Camp Blodgett – just west of Grand Rapids in neighboring Holland, Michigan. It's an ideal setting for those looking for an elegant and charming facility to host a wedding celebration or other special event right on the water of Lake Michigan. This stunning and intimate facility can accommodate up to 150 guests.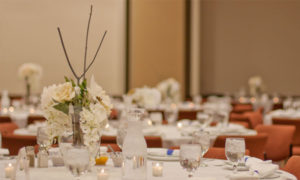 Looking for a location in town? One of Catered Creations' preferred venues is the Kroc Center in Grand Rapids. This multi-use banquet and corporate conference center offers a unique setting for both a wedding ceremony and reception with a large outdoor auditorium and Fireside Hall with its adjacent outdoor patio. This venue will seat more than 300 guests banquet-style, or up to 800 guests theater-style in the amphitheater.
"With these three and the many other suggestions for events you'll find on cateredcreationsinc.com, there's sure to be one that's perfect for this fall's banquet, corporate meeting, wedding reception or other special occasions," said Catered Creations' owner Patti Zylstra.
All about creating mouthwatering – and memorable – experiences, rely on Catered Creations to enhance your next event. From weddings and social parties to picnics and corporate functions, we've been serving West Michigan since 1986.