After a busy couple of months in November and December, hosting a post-holiday party in January may be the last thing that comes to mind. But, many are discovering it's one of the first things you should put on your New Year's schedule!
These affairs are gaining in popularity. Here are four good reasons why hosting a post-holiday party makes great sense!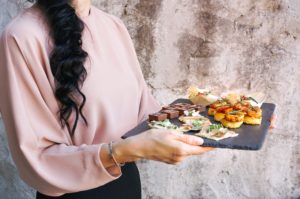 January is a perfect time to catch up. Holidays in November and December tend to be about family. And, for people with blended, extended or large clans, schedules become full. Others travel out of town to visit relatives. All of this means less time spent with friends, neighbors, colleagues and others you care about during the season, making January an ideal time for a post-holiday party. Your guests can relax, raise a glass, load a plate and catch up with one another!
January is more enjoyable. On top of family obligations, many people have November and December schedules that are filled with company-related events. Others stress about late-year business deadlines. Work often builds up with the pre-holiday. Even the simple things point to a less frantic and more relaxed post-holiday party. Ever try booking a babysitter in late December? Those guests that must do so will appreciate your "thoughtfulness" when hosting an event in January!
January can be a lot of fun! Event planners suggest giving your post-holiday party a theme. One idea that keeps the holiday spirit alive but in a fresh way is a re-gifting party. Guests re-wrap gifts they'd like to exchange in a post-holiday gift swap. There's bound to be someone else who may want it. It's also an opportunity for the giver to pick up something more appropriate for themselves in return.
January is in many ways easier. "Between company galas, corporate affairs and holiday parties, event caterers have busy schedules in November and December," notes Patti Zylstra, owner of Catered Creations of Grand Rapids, Michigan. "Popular event venues fill up, too. So, unless you've planned well in advance, you'll have a much easier time catering your affair, reserving a venue and booking some entertainment if you wait until January to host a post-holiday party."
All about creating mouthwatering – and memorable – experiences, rely on Catered Creations to enhance your next event. From weddings and social parties to picnics and corporate functions, we've been serving West Michigan since 1986.