Michigan in the summer is the best for many reasons, but one is our variety of fresh summer produce! Our farmers' markets come alive with color and local farms even allow you to pick your own fruits. From strawberries at the start of summer to cherries in July to blueberries in August, you can pick fresh fruit all summer long. Plus, we're convinced that picking your own fruit somehow makes it taste even sweeter (fruit of your own labor and all that). Plus, bringing your kids along helps teach them about where food comes from. To help you plan, we pulled together what's in season in Michigan during the summer, along with where you can find it!
Strawberries
May 20th is national strawberry picking day, so let's start here. Strawberries are usually in season from the end of May through June in Michigan. However, because the cold lasted waaaaaay too long this winter, they may not be ready for the picking until mid-June. Either way, the season is short, so don't wait to go! A couple of our favorite places to pick these sweet bombs are DeLanges Redberry Farm in Hudsonville and Beard's Produce in Dorr.  
Cherries
Next in season are Michigan's famous cherries in July. If you haven't gone to the National Cherry Festival in Traverse City, we highly recommend it. For something closer to home, we love picking cherries at Well's Orchard. 
Blueberries
Then comes blueberry time! Starting in the middle of July and going through August, super sweet blueberries (hello, cobblers) can be picked fresh. We like to go to Dykstra's Blueberry Farm in Hudsonville to pick ours.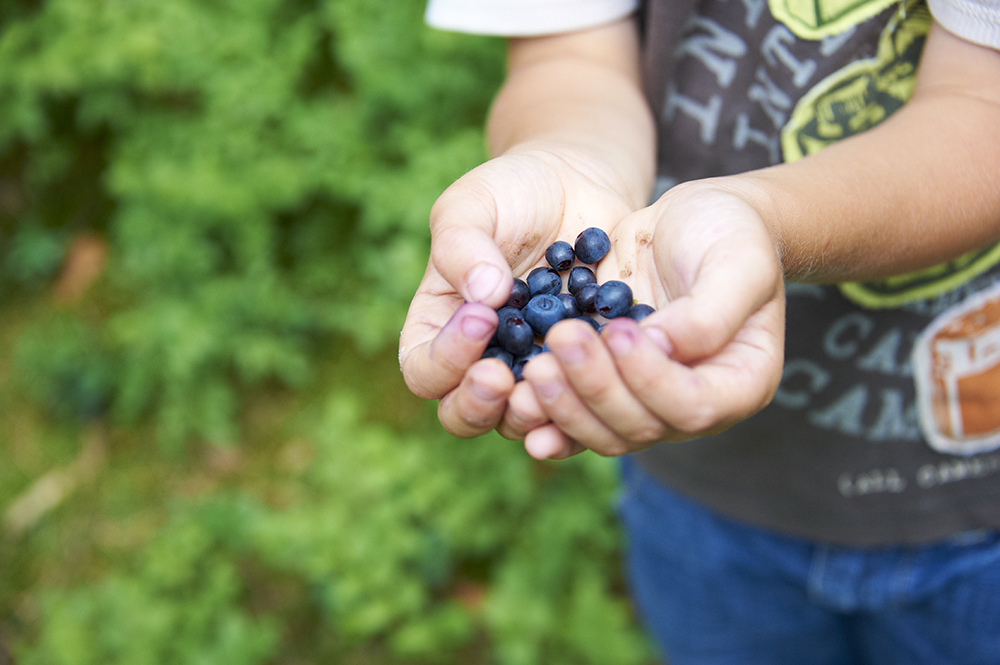 Check out this list of 'u-pick' farms in West Michigan to find one close to you.
Farmers' Markets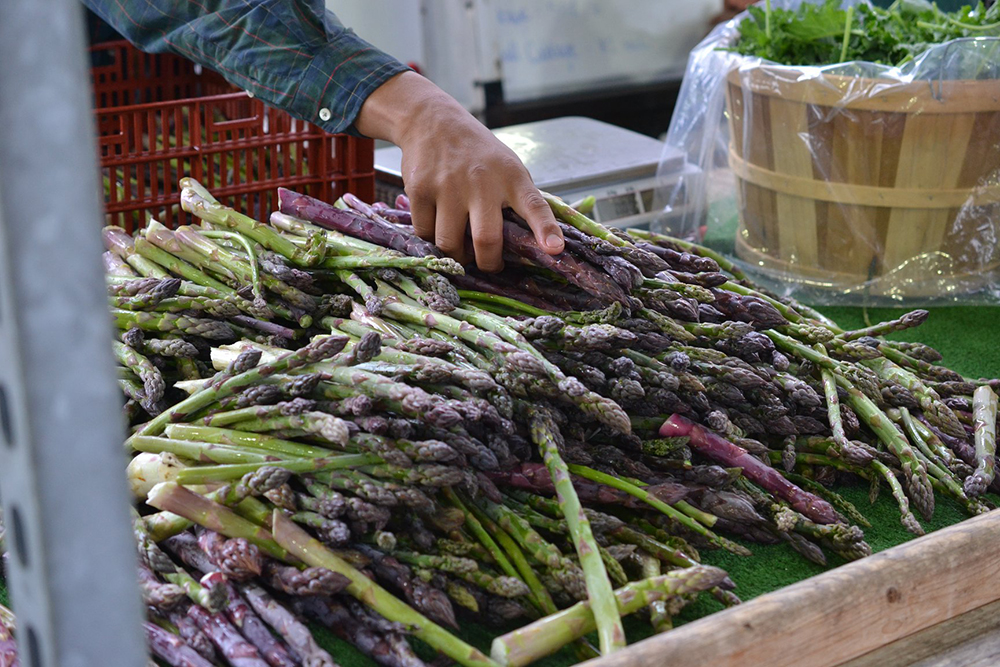 Some seasonal veggies and fruits are less likely to be 'pick your own', but can be found fresh at weekly farmers' markets and roadside stands. We visit the Fulton Street Market weekly.
Here are some of the seasonal produce we love to pick-up at the farmers' market:
In June:
Asparagus
Lettuce varieties (all summer)
Sugar peas
Parsnips
In July:
Raspberries
Apricots
Green beans (also available in August)
Onions (also available in August)
In August:
Peaches
Blackberries
Apples
Tomatoes
Here are two comprehensive and helpful guides that give a year around look at when produce is in season in Michigan:
Remember, the weather of an area affects the time of harvest. Be sure to check with the orchard you are planning to pick at to make sure the fruit is ready. This info is often available on their Facebook page. Happy picking!